The name of the picture above is a pun because we call the decorated cement Giggleballs and with the thyme growing around it…
The view out my patio door from where I am at most of the time when inside the house (amaryllis in silhouette in foreground)…
Frost on Trees - Jan 16 2018 (1233K)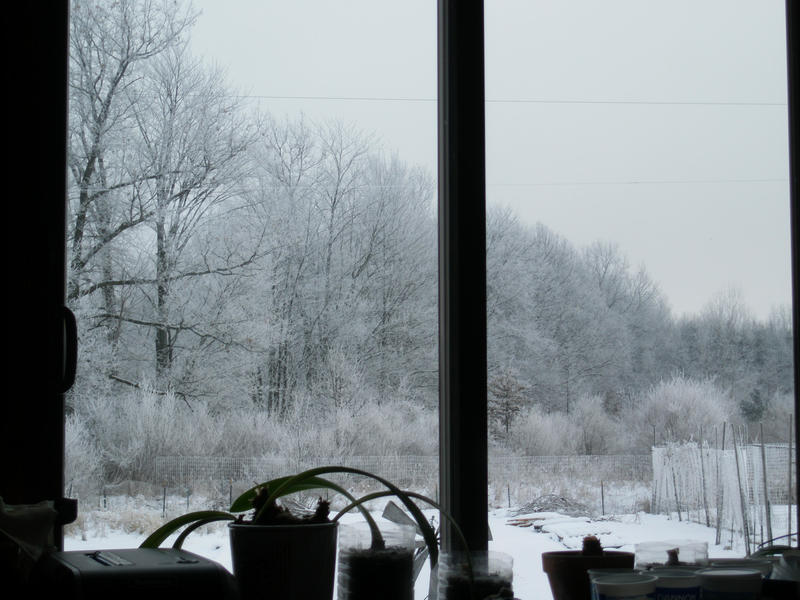 Early winter views…
First Snow - Dec 14 2017 (1530K)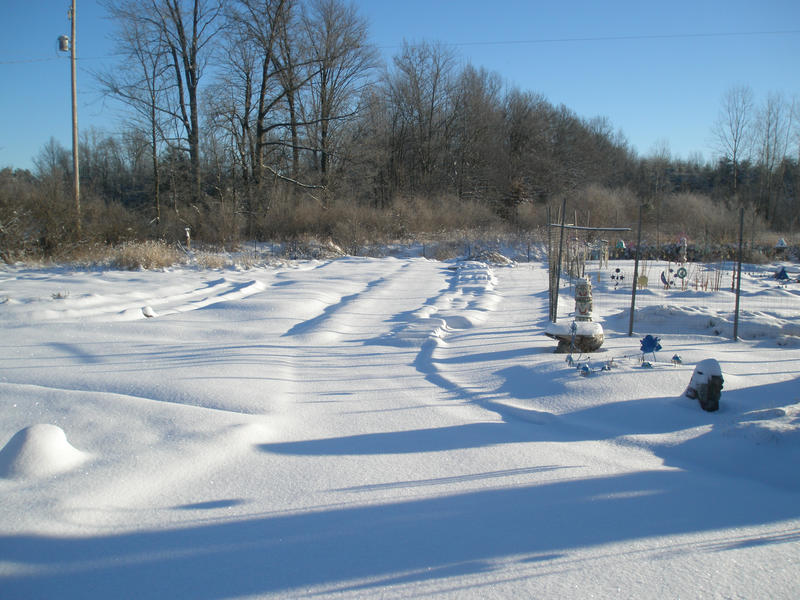 I love how it all fits together.
Snowy Spiral - Dec 14 2017 (1512K)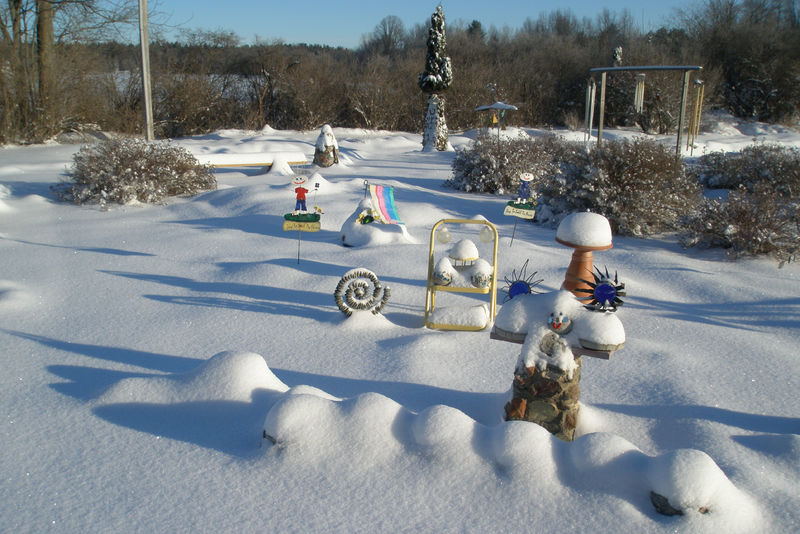 Patterns, shadows, edges and sparkles - there's always so much to enjoy.
Sparkles - Dec 14 2017 (1636K)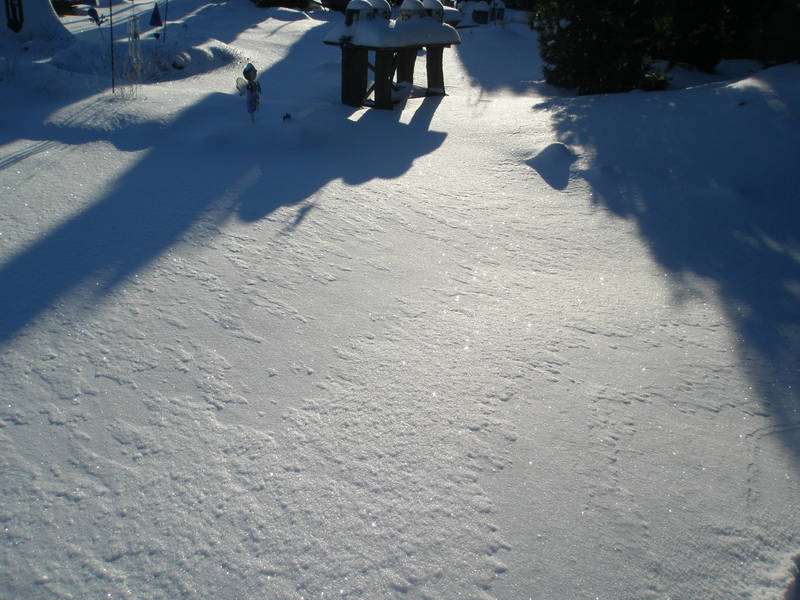 The ground covers along the edge of the North Garden are filling in nicely.
Long Edge - Sep 1 2017 (1886K)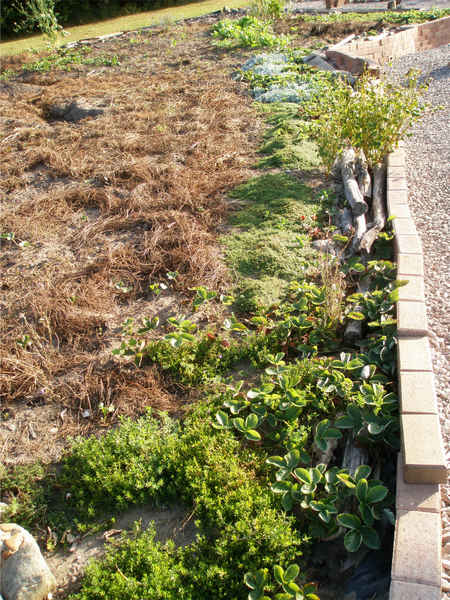 The birdbath and the lower edge of the North Garden.
Birdbath - Sep 1 2017 (1465K)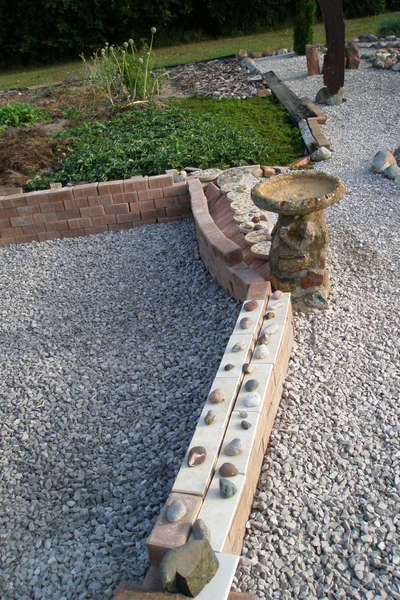 A repurposed old ironing board becomes a lady in a dress named Delila.
Delila - Jul 11 2017 (1211K)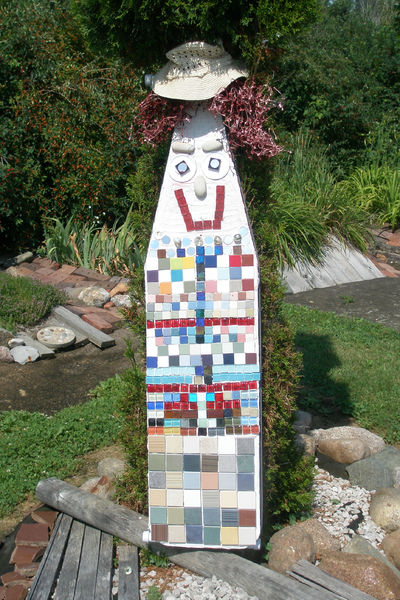 These were fun to build.
Garden Gate - May 17 2013 (1182K)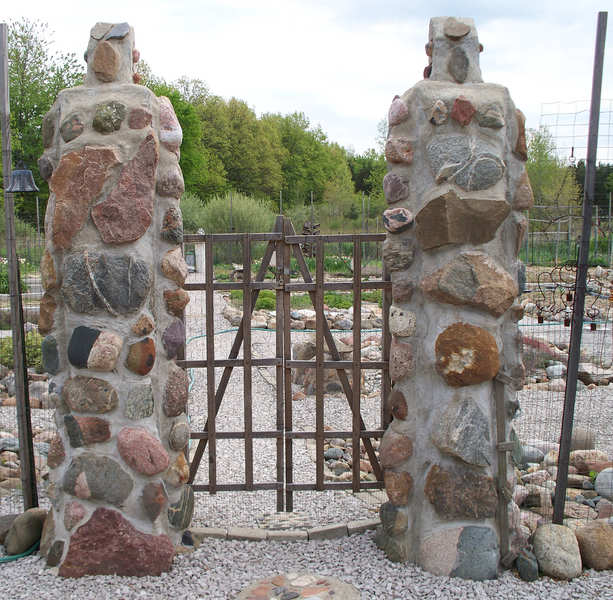 As she really likes to work with the beach stones and sort them by shape and color this came together rather well.
Rock Pie - May 6 2013 (1213K)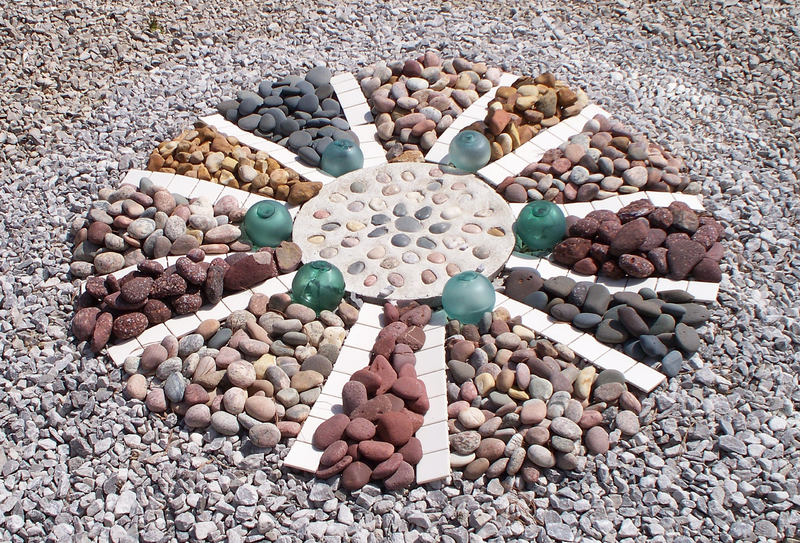 Cement and rocks are some of our favorite toys. I wish they were lighter…
Wishing Well - Apr 1 2012 (1437K)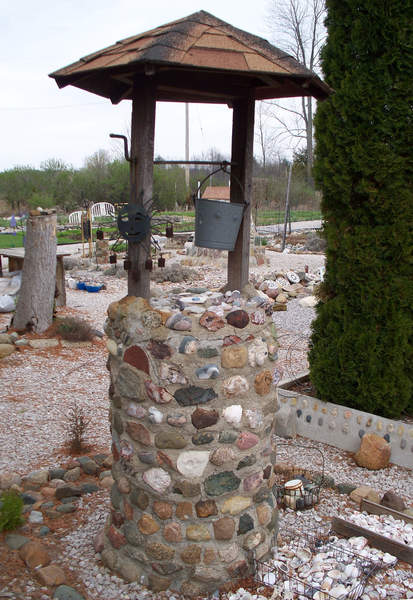 The swing we hardly ever actually sit in.
Swing - Apr 1 2012 (1727K)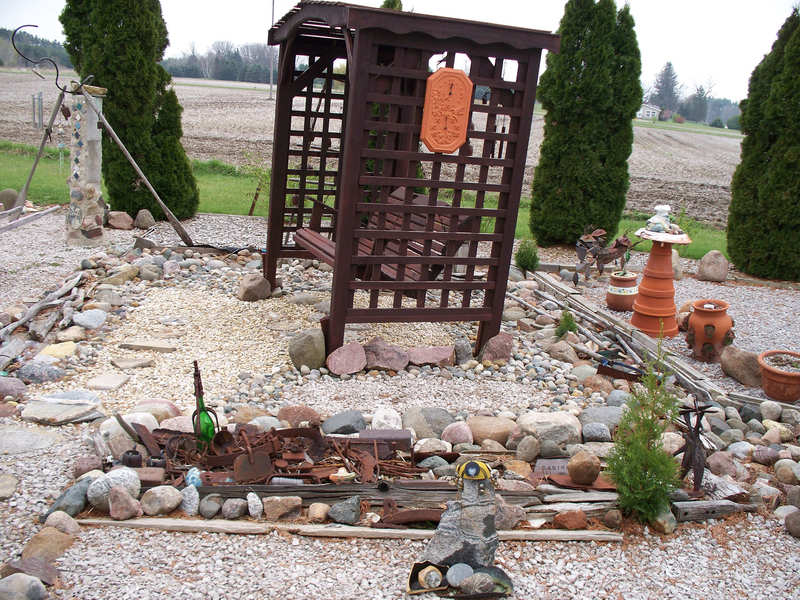 We're a bit of a ways away from navigable water, but like I've said before, cement and rocks…
Lighthouse - Jun 2 2009 (1208K)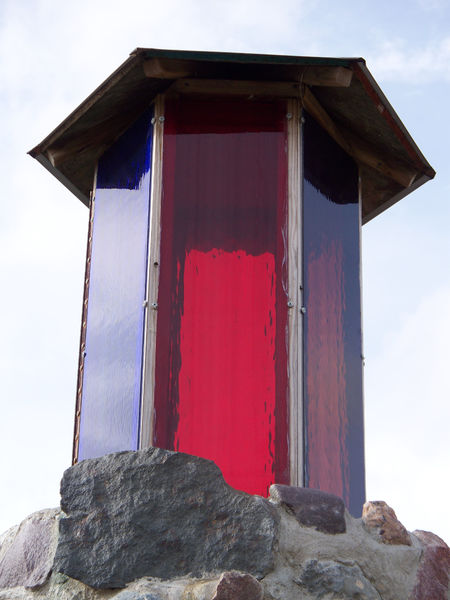 If you've looked at the water project page you've seen this next picture, but it is also the best picture that I have of the lighthouse.
Lighthouse - Jul 10 2016 (1404K)